Excluding Coupon Discounts
promotion
Free Shipping
Basic shipping service is free when purchase from boulies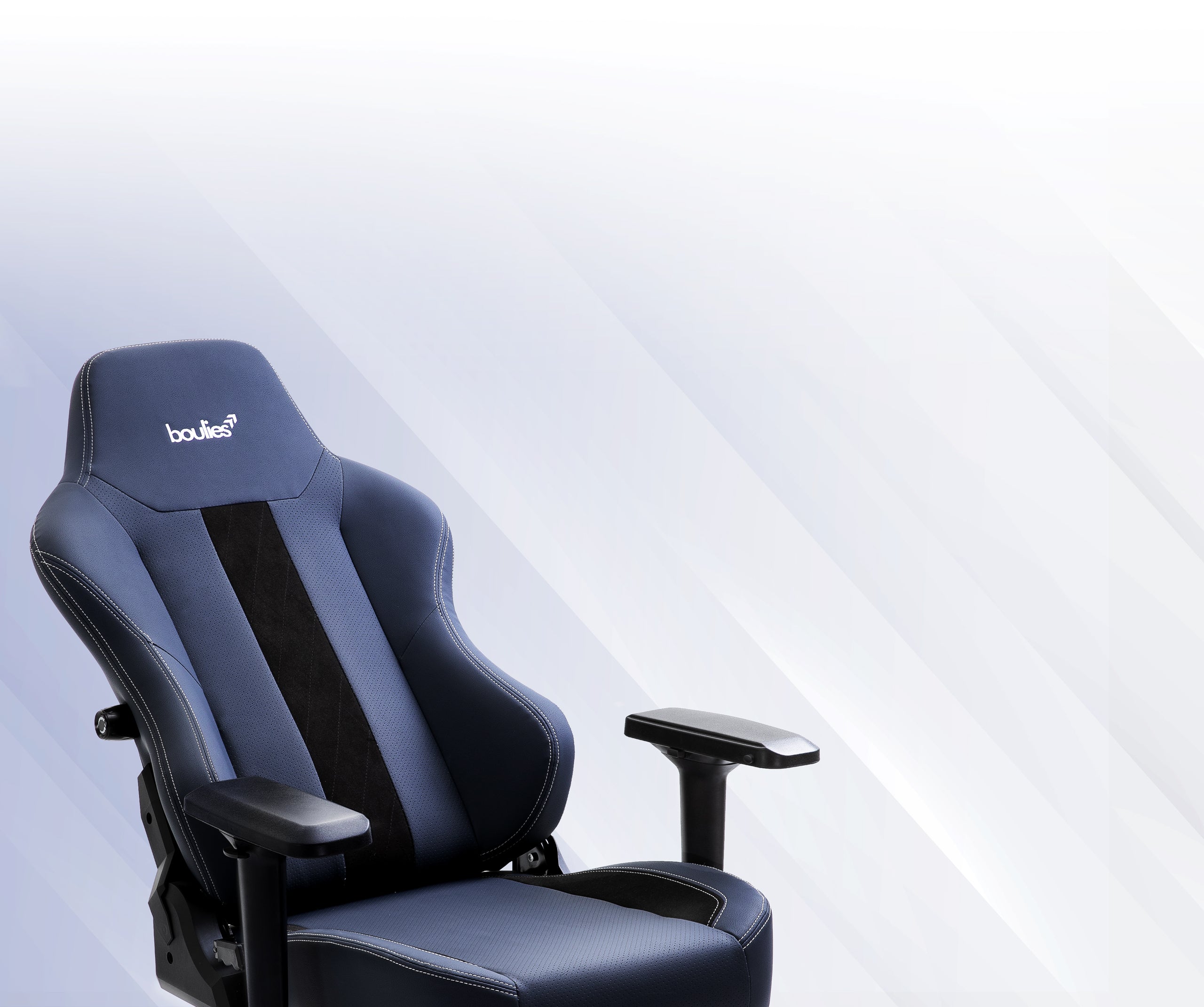 Perfect for Home office and entertainment.
With multiple adjustable functions and high-end design, master series computer chair made to be a perfect chair for working, studying and gaming. The minimalist colour and the luxury leather highlights its high-quality and of high grade, yet exquisite and extravagant in a low profile.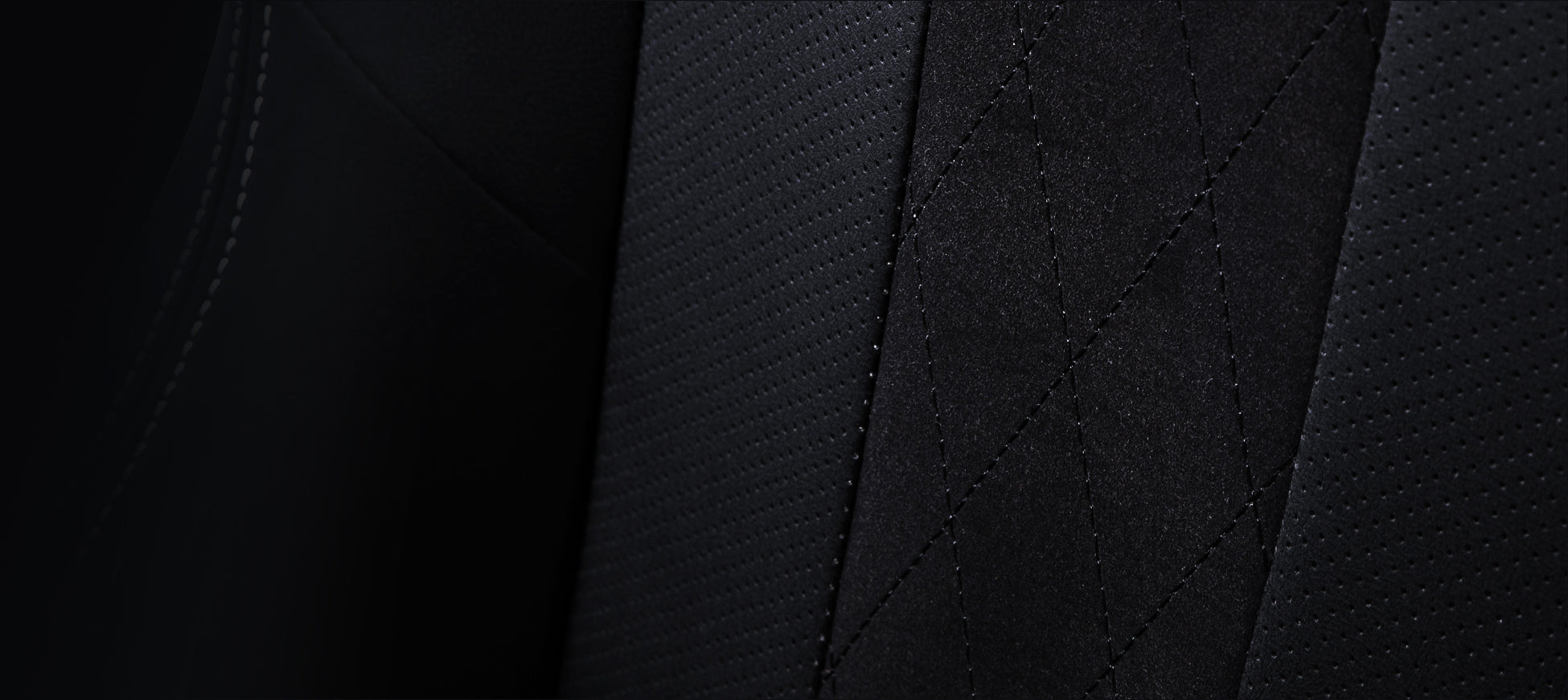 Durable mix upholstery with partial perforated
For perfect gaming chairs' leather, not only we need it durable, we pay attention on it comfortable, soft and smooth as well. After hundreds of tested, we made our signature boulies ultraflex PU leather with upholstery of sports cars - microfiber suede. To ensure the chair more breathable, we especially add the perforated leather design.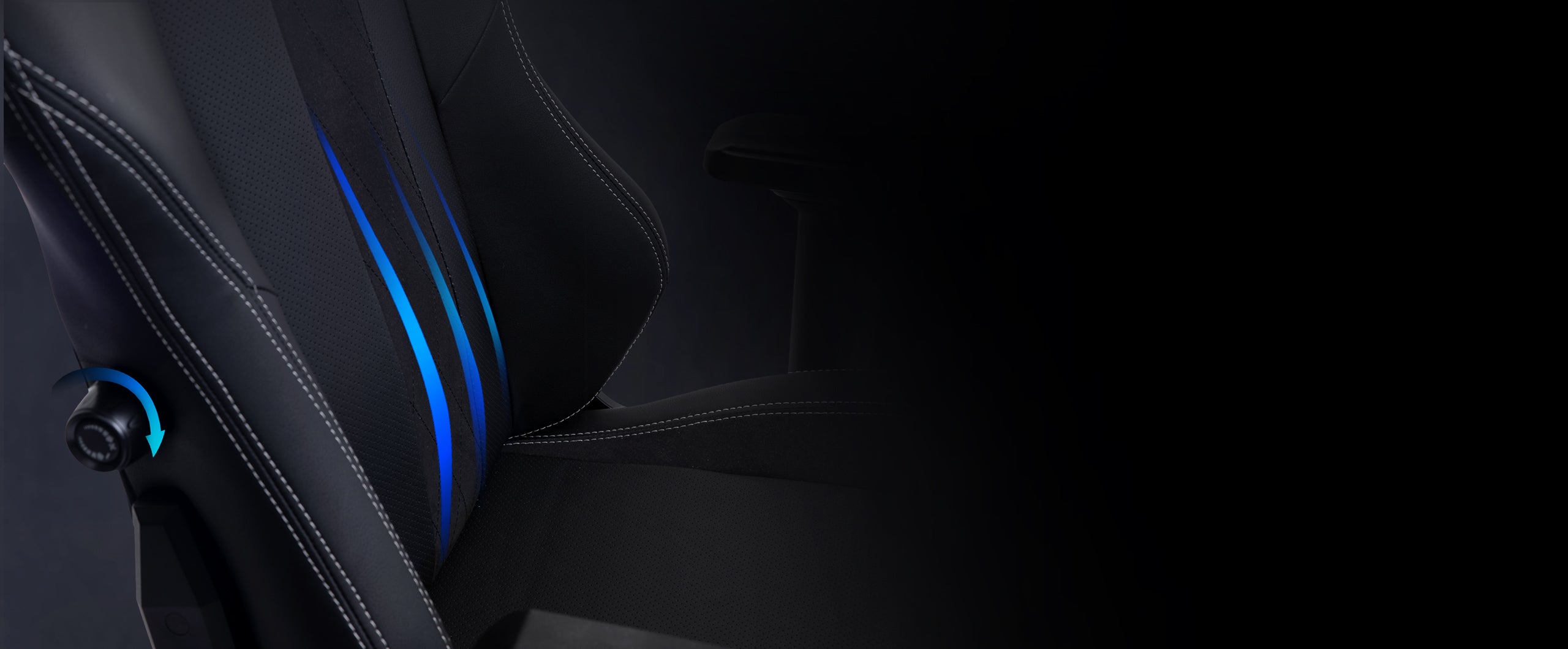 Without a cushion, arbitrarily adjust your lumbar support
Gaining greater support without a lumbar cushion, the new master series chair have integrated inner adjustable lumbar support, built into the backrest. Turn the knob clockwise or anticlockwise to increase or decrease the lumbar support easily for providing all your needs in your back support.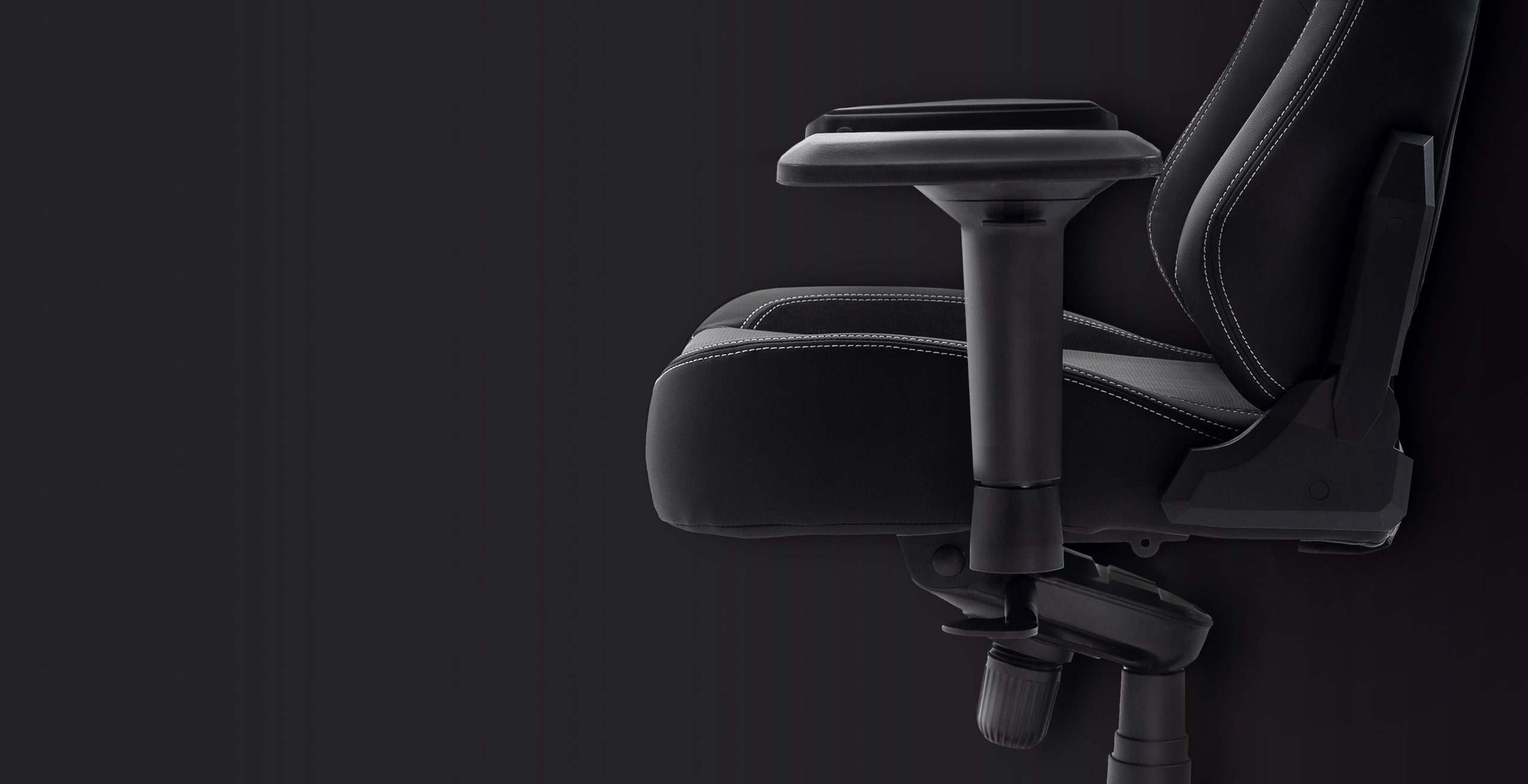 Functions to support your long session working or entertaining.
With multi-functional adjustments and, Master series provide exactly what you need for the perfect balance of comfort and support. Keep you feeling at your best and put you in your best work or in game.
With full control of boulies multi-tilt mechanism, you can lock or unlock your position and sit at any angle you want.
8 ways adjustable support for your elbow and wrist to mitigate the risk of carpal tunnel.
Made to be durable yet wooden floor friendly, XL PU caster is so smooth that can be used on the clean wooden floor.
Upgraded with a premium metal to provide extremely stability and strength, each base is not only perfectly balanced but also strong bearing capacity.
The best class of the gas hydraulics for stability and safety, including safety certifications such as BIFMA(by SGS).
Product Dimensions
Recommended Height
175 - 198cm
5'9" - 6'6"
Max Weight
135kg
300lbs
A: Seat Height
46 - 52cm
18.1" - 20.5"
C: Backrest Height
80cm
31.5"
D: Arm Height
64 - 77cm
25.2" - 30.3"
F: Backrest Width
57cm
22.4"
Product Details
FUNCTIONS
360° swivel
Seat heaght adjuastable
Full-length backrest recline
Build-in lumbar support
15 degree rocking
Tilt position lock
Armrest 8 ways adjustable
SPECIFICATION
Upholstery
Boulies ultraflex leather (with partial perforated)+microfiber suede
Frame
Extra Strong Steel Frame
Five star foot base
Aluminum Base
Hydraulics
Class 4 (Top Class)
Customer Reviews
Media Reviews
Huge upgrade
Bought this chair because the one I had before had broken and was a massive piece of garbage, this product is a huge upgrade in a lot of ways like better material and more supports as well as higher quality manufacturing
Great Gaming chair!
Very comfy and well made, very happy with it not returning it I'm staying with it because it has everything I want it on a chair! I really recommend this chair to anyone who's not too heavy and not too tall!
just what i needed to work from home
I was looking for a chair that was adjustable, had a solid head-rest and enough adjustment in the lumbar support to help me last a whole day at "work" . Took a bit of a gamble with this one, but i do not regret it at all. great chair and ticks all the boxes. I would recommend getting a footrest as well for even better posture.
Boulies Master (black)
Finally broke down and bought my first gaming chair, i was nervous as i had never heard of Boulies before honestly, theres not many good video reviews on them but i took the plunge to see for myself and i must say i am glad that i did. i bought myself the black master series and can say the quality is spot on. My honest review goes as followed.
PROS:
Easy to assemble, didn't even need instructions.
Comfy for bigger fellas' (6'2 and 265 pounds).
Recline feature is adjustable (like a car seat but can go further, trust me its almost scary)
Metal base
Wheels feel durable/heavy duty.
Good bang for the buck.
I game 12+hours easily in this chair.
A recommended purchase if you're tired of your butt falling asleep!
CONS:
the bars to raise/lower and lock recline seem like they are of cheap/bad design because while you sit on the chair and reach down to raise or lower them they sorta bend, maybe a lever style or button, something would be better instead of paddles on the end of a bar.
Could use a bit bigger of a pillow as it actually has no use but looks with proper posture.
the arm rests could be a bit less wobbly but it is understandable with all the features they have.
-------------------------------------------------------------------------------------------------------------------------------
This will conclude my honest review after 1 week of ownership of the Boulies Master series chair.

-Steven E.
Sound
Smart chair. Good price, not over branded like a lot of others. 👍