Excluding Coupon Discounts
promotion
Free Shipping
Basic shipping service is free when purchase from boulies
Perfect ergonomics to be your ELITE auxiliary.
High-grade material, improved ergonomics and eccentric-elegant design, let ELITE series gaming chair stand out for gaming chairs. The special design of its backrest ensures it conforms to the natural curvature of the spine, helping distributing the weight of the user which will suit for individuals who have the highest expectations of themselves and their environments.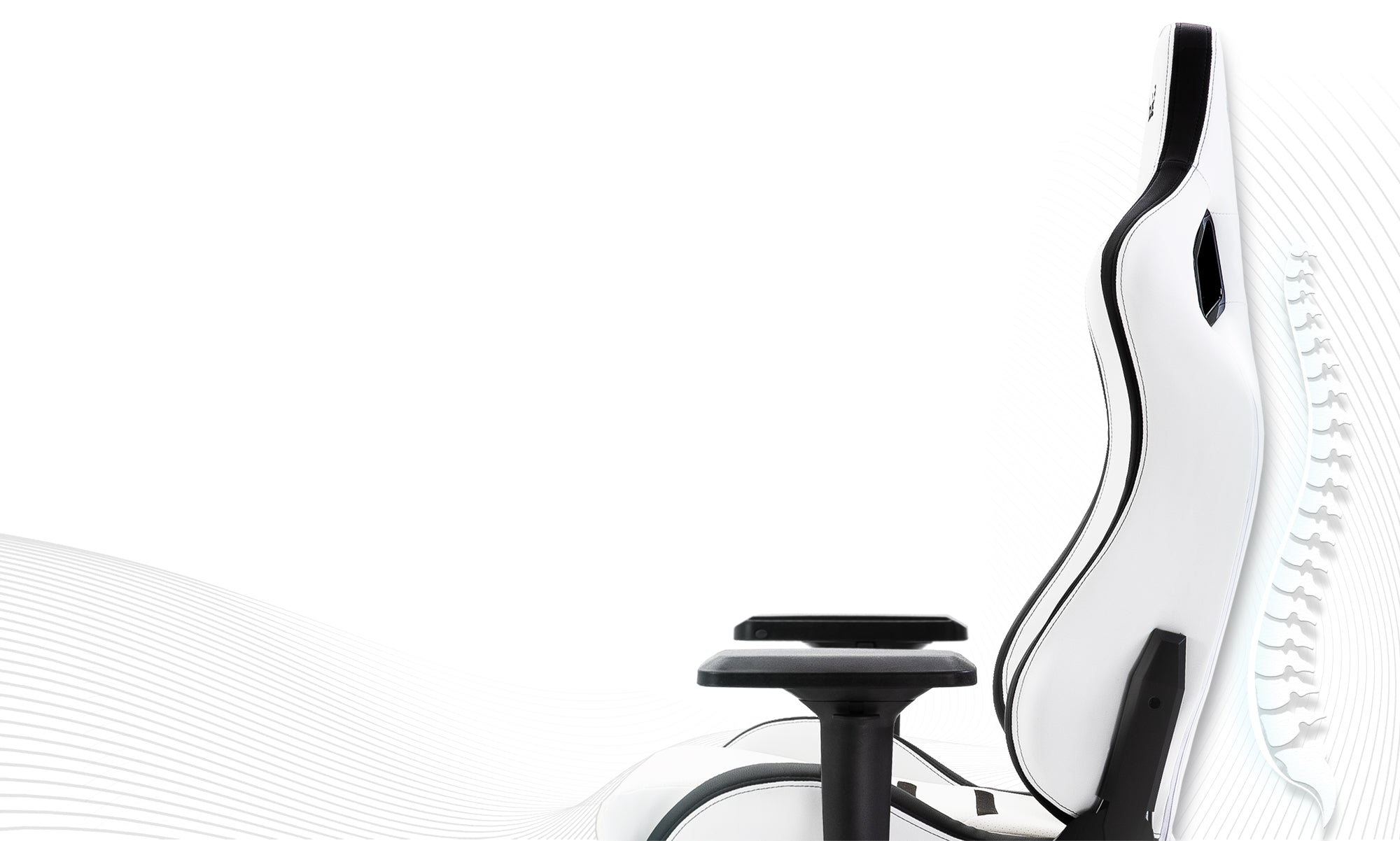 Special Designed Backrest
The elite series has special designed backrest. We made the backrest curve similar to the natural curvature of the human spine, so that standard body size person can rest comfortably on this chair without relying on a headrest or lumbar pillow. In order to adapt to people of different body shapes, a headrest pillow and a lumbar pillow will still be included in the package.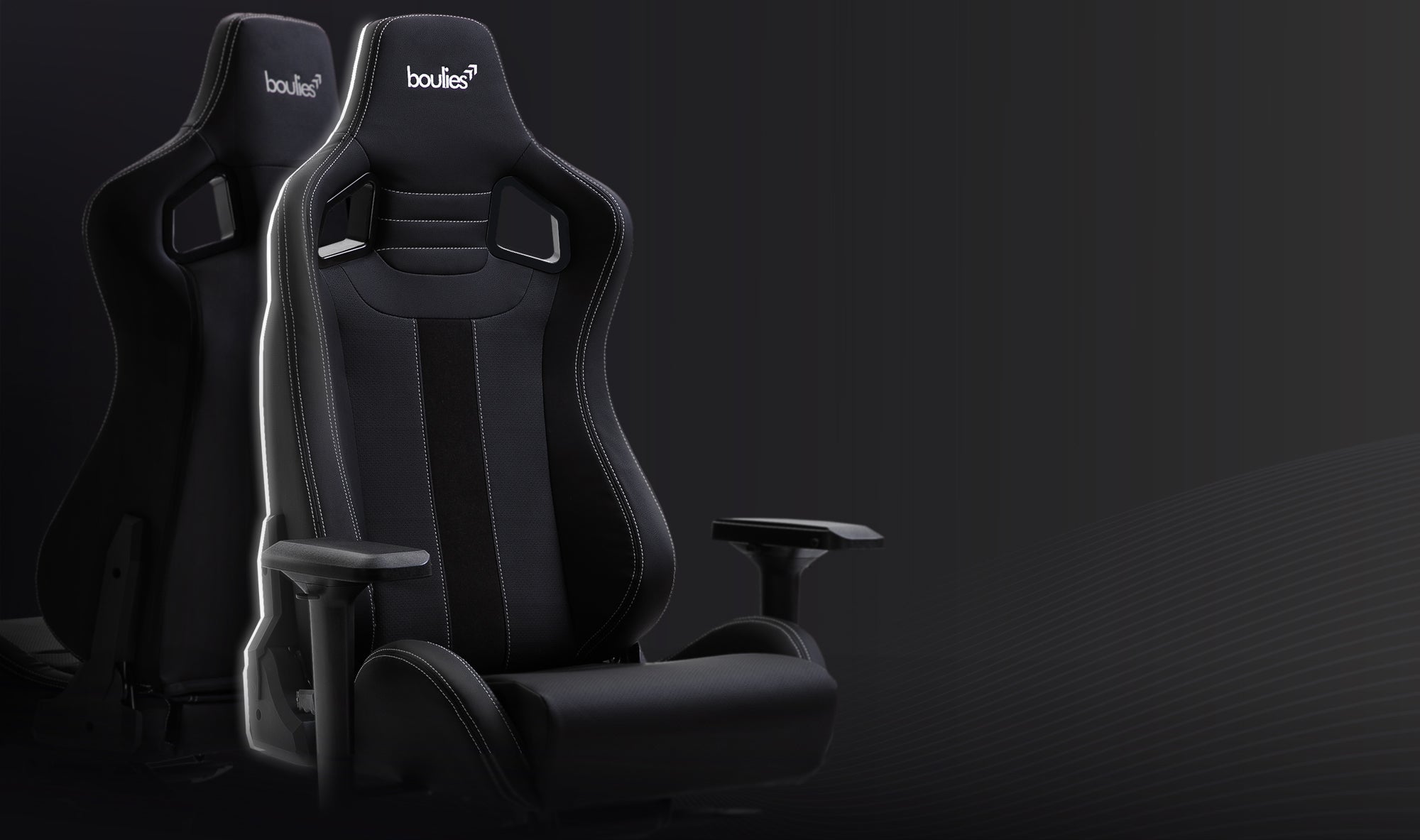 Designed to support the exact position you want.
With more than 6 adjustable functions, you can always find a more comfortable posture for gaming, or working.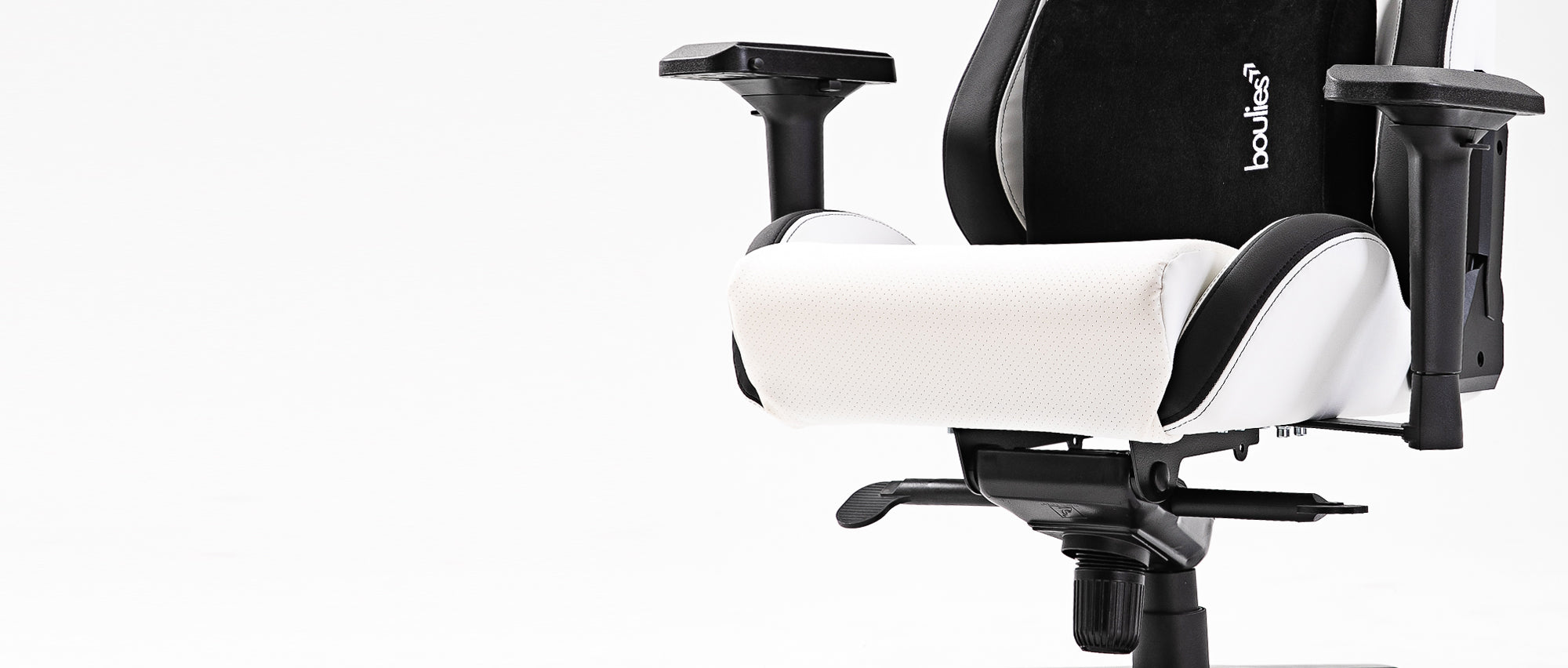 Durable mix upholstery with partial perforated.
For perfect gaming chairs' leather, not only we need it durable, we pay attention on it comfortable, soft and smooth as well. After hundreds of tested, we made our signature boulies ultraflex PU leather with upholstery of sports cars - microfiber suede. To ensure the chair more breathable, we especially add the perforated leather design.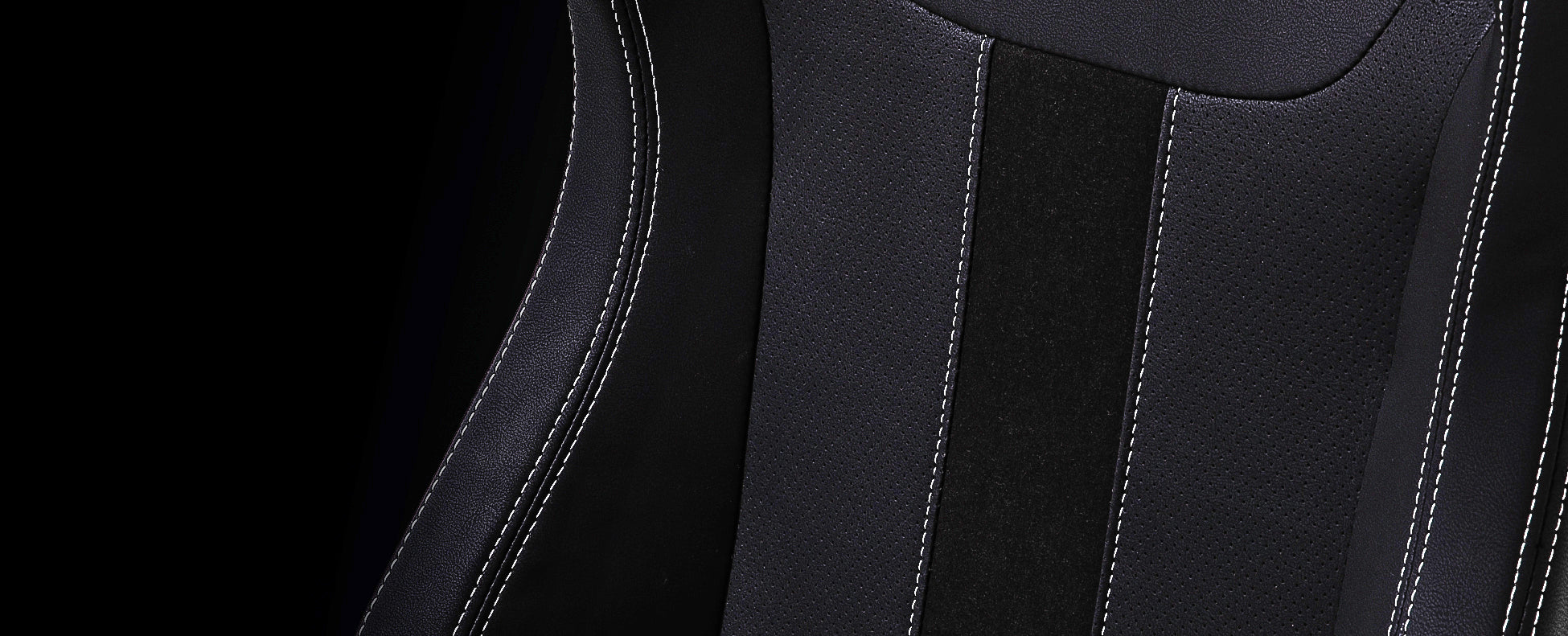 With full control of boulies multi-tilt mechanism, you can lock or unlock your position and sit at any angle you want.
8 ways adjustable support for your elbow and wrist to mitigate the risk of carpal tunnel.
Made to be durable yet wooden floor friendly, XL PU caster is so smooth that can be used on the clean wooden floor.
Upgraded with a premium metal to provide extremely stability and strength, each base is not only perfectly balanced but also strong bearing capacity.
The best class of the gas hydraulics for stability and safety, including safety certifications such as BIFMA(by SGS).
Product Dimensions
Recommended Height
170 - 192cm
5'7" - 6'4"
Max Weight
110kg
240lbs
A: Seat Height
47 - 55cm
18.5" - 21.7"
C: Backrest Height
85cm
33.5"
D: Arm Height
64 - 77cm
25.2" - 30.3"
F: Backrest Width
53cm
20.9"
Product Details
FUNCTIONS
360° swivel
Seat heaght adjuastable
Full-length backrest recline
15 degree rocking
Tilt position lock
Armrest 8 ways adjustable
SPECIFICATION
Upholstery
Boulies ultraflex leather (with partial perforated) + microfiber suede
Frame
Extra Strong Steel Frame
Five star foot base
Aluminum Base
Tilt mechanism
Multi tilt
Hydraulics
Class 4 (Top Class)
Customer Reviews
Media Reviews
Totally worth it.
I love this chair, somehow i mixed up the dimensions when i was comparing the Elite with the Ninja Pro and bought the wrong one but either way im still happy with my purchase. Its very comfortable and just perfect for me being 6'3" and 200lbs. i would definitely recommend this chair.
Comfy chair ever!!
Absolutely worth the price! It's very comfortable even after long periods of sitting. Love it!
Boulies Elite
Chair was on Pre-Order when I purchased it and it came within a couple of weeks. Honestly for the money I am shocked at the quality of material & it's structure. I am 5'5" and 165 lb on a good day and it fits perfectly. If you have ever sat in an WRX STI or Focus RS you find your self in familiar territory, but with more of a softer cushion.
Boulies hit this chair out of the park. Don't sleep on them.
Awesome quality... Just 1 quite major issue (for me)
The chair really is of great quality and is the most luxurious gaming chair I have ever owned. That being said, it is just too narrow. I am a larger guy of 114kg (this stating up to 120kg) and the bucket element of the chair just pinches my legs after too long of a session. I was really umming and ahhring over this and the Master and now realise I made a mistake.
The chair is amazing and if I was a few pounds lighter it would be perfect. Unfortunately, being on the larger side, I am just going to have to live with it.
Excellent
Had my chair for a month now and it's fantastic. Had my eye on a few chairs but I definitely recommend the boulies!